5' Flex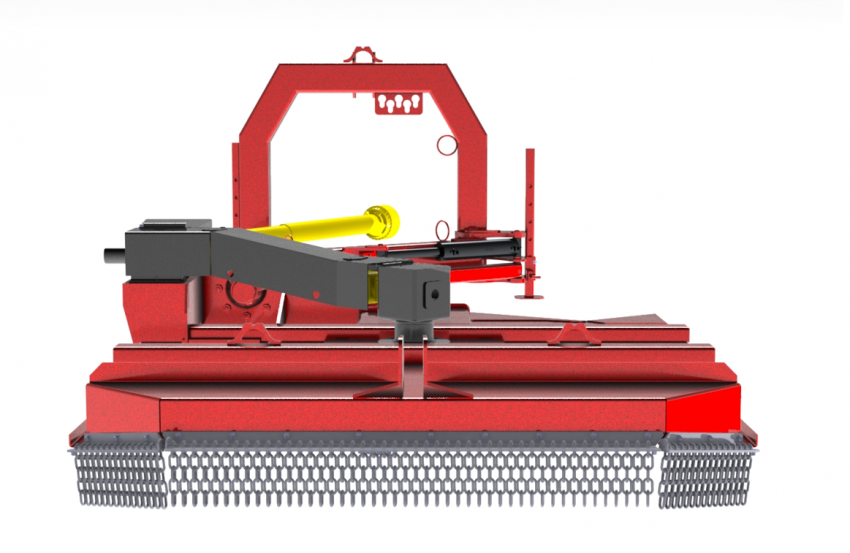 *** Dimensions and angles are subjet to change due to equipment revision ***
Woody side brushcutters are equipped with a proven and efficient mechanical system, with two P.T.O. class 50 with a clutch integrated in the right places on one of them to protect the system, a 60hp gearbox with a ratio of 1 to 1.5, a second gearbox 55hp with a ratio of 1 to 1 ,12, they are provided with a rotary plate with a knife pivoting at each end of the plate to lighten the work of the clutch.

The FLEX brushcutters are equipped with a safe hydraulic system with two double action hydraulic lifting systems, a ball valve on the lifting system to secure maintenance, a hydraulic arm to extend the maximum cutting range and a hydraulic swivel to position the mower level or at an angle.

Compared to other brush cutter systems, the Woody produces small pieces of debris, it is very effective in maintaining large areas, ideal for clearing the contours of agricultural fields and forest roads.
The Woody is equipped with an optional rear spray curtain made of 3/8 chain to stop or considerably slow down debris.